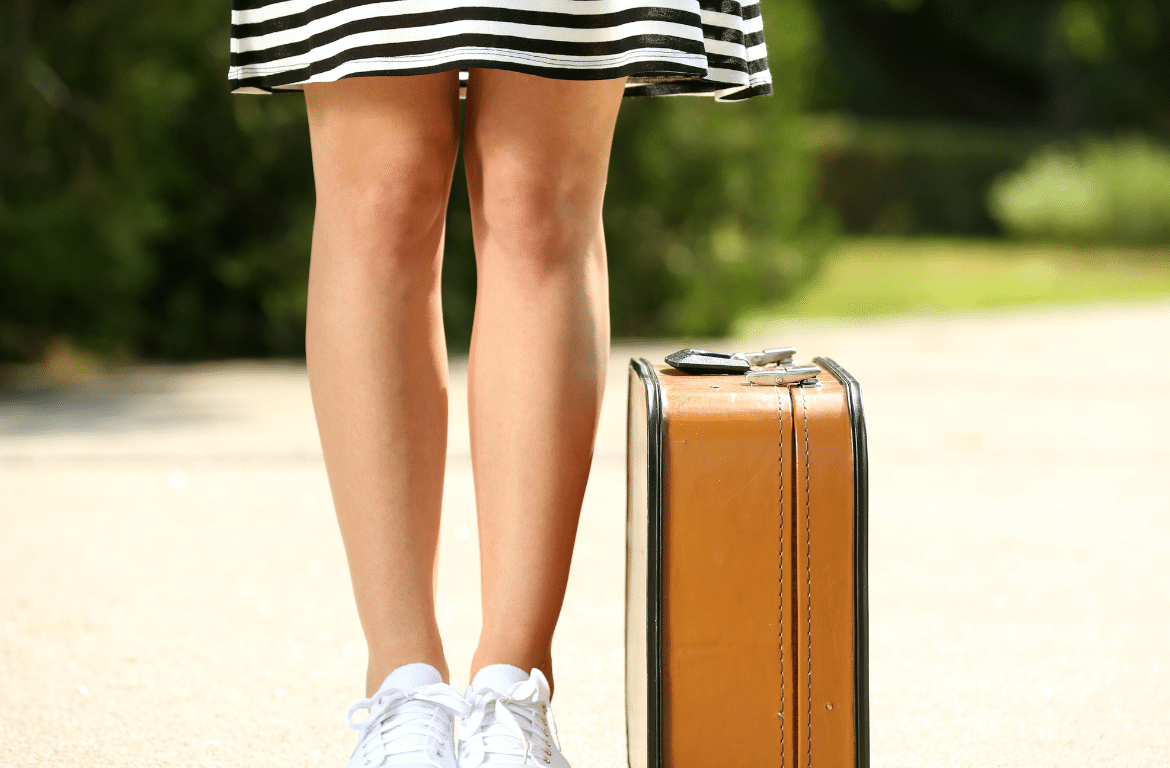 Have you ever used compression stockings for varicose veins to reduce pain and discomfort? Vein or venous diseases are caused by different factors, including genetics, obesity, and pregnancy. The most common condition is varicose veins. These are swollen, twisted, and dilated veins that can be seen under the skin. They are usually red or blue. If you have varicose veins and wish to experience permanent relief, you might wonder, is there a high-quality varicose vein treatment near me?
High-quality medical care and the opportunity to receive treatment of varicose veins from the best doctors and specialists is a luxury in many countries. However, many patients in the United States and around the world have chosen to receive health care at affordable costs and with various financing options. Where?
At Veinco, you will find a top-rated vein clinic specializing in vascular therapy, in Monterrey Mexico. We offer state-of-the-art methods and technology, including radiofrequency and minimally invasive techniques, to relieve the symptoms of varicose veins.
What are some symptoms of varicose veins?
Many patients see varicose veins and spider veins (a mild variation of varicose veins) as simply aesthetic issues. On the other hand, they can cause more severe health issues for numerous people.
Varicose veins periodically break off from the leg veins. Why? Because standing and walking increase pressure on the lower body's veins, causing pain and discomfort.
The following are some symptoms of this condition:
Feeling of pain or heaviness in the legs

Burning sensation, palpitations, muscle cramps, and swelling of the legs

Feeling pain after sitting or standing for prolonged periods

Itching around one or more veins

Noticeable changes in skin color around a varicose vein
How to detect and treat varicose veins?
The diagnosis of varicose veins can be made through a test called "venous Doppler ultrasound of the leg." An ultrasound can thoroughly study your blood flow to detect areas where the veins are damaged. Also, it can help detect blood clots.
Now, where is the best place for varicose vein treatment near me? Numerous patients from the U.S. and Canada agree that they have found it at Veinco, without a doubt. The reason? Because we have specialists that perform minimally invasive procedures, provide effective solutions for complex issues, and are highly trained to correctly diagnose various venous insufficiency conditions.
Patients can significantly improve their health and appearance through proper diagnosis and treatment. Thanks to the extraordinary results, many already enjoy a better quality of life reflected in their personal, social, and professional lives.
Treatment of varicose veins may include self-care measures, such as exercising, raising your legs from a sitting or lying position, general surgery, or other procedures such as sclerotherapy and laser therapy.
Patients can also wear compression stockings for varicose veins which help ease the pain of varicose veins and can prevent them from getting worse. But how do they work?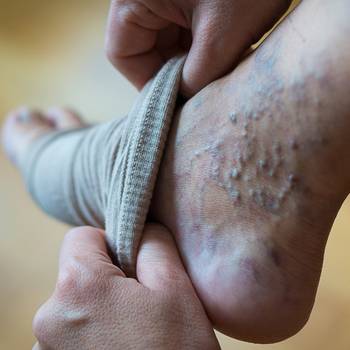 Compression stockings for varicose veins: how do they work?
Compression stockings are used in the legs to improve circulation in this body area. How do they do that? They gently squeeze the legs to circulate blood upwards, which helps prevent leg swelling and blood clots.
If you have varicose veins symptoms, spider veins, or have just had surgery, you may need to wear compression stockings. These are some of its benefits:
It will help you with the pain and the sensation of heaviness in the legs.

It will help with swelling in the legs.

It will help prevent blood clots when you are less active, especially after surgery or injury.

Help prevent complications of blood clots in the legs, such as postphlebitic syndrome (pain and swelling in the leg)
There are different compression stockings. Therefore, our vein specialists will determine the type of stockings most suitable for you.
Some stockings vary the amount of pressure, from light to heavy. In addition, they can be long, up to the knee or up to the upper part of the thigh. Plus, they come in a wide variety of colors.
A common recommendation is to put on your stockings in the morning. Why? Because that is when legs are generally less swollen. We encourage you to follow the instructions you receive from our specialists, especially pay close attention to how long you need to wear your compression stockings each day.
Medical tourism: Get to know our All-Inclusive package!
Our all-inclusive package for medical tourism in Mexico will allow you to coordinate everything related to your treatment in advance. We will always be aware of your needs so that you do not have to worry and enjoy the process as if it were a vacation.
Here we list what the All-Inclusive package includes:
Board-certified surgeon with over 4,000 endovascular surgeries performed

FREE medical tourism insurance coverage

Beautiful state-of-the-art facilities equipped with the latest technology

Continuous virtual monitoring

The best hotel accommodations

Ground transportation to and from Monterrey International Airport

Medical fees

Basic pre and postoperative tests

Nutritional support if needed

Basic postoperative medication

Compression stockings for varicose veins

Free international calls to the United States and Canada

Convenient location: safe and beautiful areas, close to restaurants, hotels, and popular sites

Consultation with a Plastic Surgeon with a value of USD 100 (subject to availability of the surgeon's schedule, restrictions apply)
The growth of medical tourism in Mexico in recent years is due to several factors, including geographic location, investments in private hospitals, infrastructure and advanced technology equipment, the quality of medical services, the dollar exchange rate, as well as the excellent prices for world-class treatments.
Experience world-class varicose vein treatment near me!
Are you looking for the best option to treat any venous condition and have been searching where to find the best varicose vein treatment near me? Join the growing number of highly satisfied patients who have chosen Veinco Vascular Specialties. Our team of specialists will offer you outstanding support from the first visit consultation until your recovery.
The process of relieving your legs from pain and discomfort and having a life free of varicose veins is much simpler, faster, and more effective than ever! Schedule your appointment today and improve your legs' health and appearance. Call us today at (888) 568-3409, or if you prefer, you can email us at hello@veinco.com.mx.